Shitake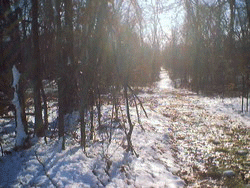 Maitake
Porcini - Available in July
Oyster
WoodEar
Chanterelles - Available June
Lions Mane - Available
Morels (indoor harvested)- Still trying!
Prices vary with quantity. Specialty mushrooms run around $25.00 lb. Oyster and Woodear run about $12.00 lb.
You can find me at:
Grand Court Retirement Center
501 W 107th Street
(just south of Wornall and I-435)
Saturdays from 10:00am until 1:00pm
All year
And thanks to everyone that supported "ShroomHeads" in 2008. You will be in our hearts and our discount database forever!